Vietnam is focusing on attracting investment in logistics infrastructure development, constructing regional and international logistics service centers, improving the efficiency of connection between Vietnam and other countries, thereby becoming a modern logistics hub in near future. By the year ending 2019, Vietnam's E-commerce association is setting goals to improve logistics infrastructure in association with the country's E-commerce industry. The association plans to develop transport systems with the aim of following E-commerce growth drivers including growing importance of last mile delivery.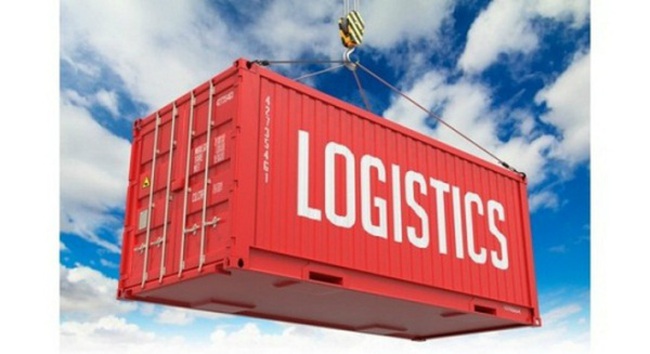 Over the long term, the Ministry of Transport and Ministry of Industry and Trade is expected to invest and give support to improve operating and marketing efficiency, and expand sources of goods for the Cai-Mep Thai Vai port complex, situated in Vung Tau region, Vietnam. Various Free Trade Agreements (FTAs) signed between Vietnam and the ASEAN Economic Community (AEC) in 2015 will lead to boost the country's trade relations in long term. Additionally, foreign investment is anticipated to grow strongly in Vietnam as many logistics enterprises in ASEAN countries are keen to invest and have a better understanding of the laws, customs and culture of Vietnam.
By service mix, the freight forwarding segment within Vietnam will continue to dominate the Vietnam logistics and warehousing market in the near future with a revenue share of over 87% by the year ending 2022.
Analysts at Ken Research in their latest publication "Vietnam Logistics and Warehousing Market Outlook to 2022 – By Service Mix (Freight Forwarding, Warehousing, Cold Chain, Express Delivery, E-commerce Logistics, Third Party Logistics)" believe that along with the introduction of new web technologies and surging e-commerce operations, last mile logistics has gained popularity in Vietnam, especially amongst domestic shipping companies in the country. It has led several e-commerce companies to think, strategize and invest on their logistics operations in order to surpass their competition.
Growing awareness of E-commerce amongst the Vietnamese population will impact the consumer's way of interaction, price comparison, research on goods and handling transactions. The process changes the supply chain from a push (to the store) to a pull process (by the final consumer). The logistics service is the bottleneck for E-commerce companies
– Vietnam Freight Forwarding Market
Market Overview and Genesis
Market Size, 2011-2017
Market Segmentation, 2011-2017
By Normal and Express Delivery, 2011-2017
By Freight Movement (Sea, Road, Air and Rail), 2017
By International and Domestic Freight Forwarding, 2017
By Flow Corridors, 2017
By International and Domestic Companies, 2017
Competition Scenario
Future Outlook and Projections, 2018-2022
– Vietnam Express Logistics Market
Market Overview and Genesis
Value Chain Analysis
Market Size, 2011-2017
Market Segmentation, 2016-2017

By International and Domestic Express, 2016-2017
By Air and Ground Express, 2016-2017
International Operations
Domestic Operations
By B2B, B2C and C2C, 2017

Pricing Analysis for Vietnam Express Delivery Market
Market Share of Major Players in 

Vietnam

 Express Logistics Market

Domestic Express
International Express

Comparative Landscape of Major Players operating in 

Vietnam

 Express Logistics Market
Competition Scenario
Company Profiles of Major Players

GHN (

Giao Hang Nhanh

)
DHL Express
FedEx Vietnam

Future Outlook and Projections, 2018-2022
– Vietnam E-Commerce Logistics Market
Market Size By Logistics Revenue and Shipment, 2015-2017
Market Segmentation, 2017

By Channel (3PL Companies and E-Commerce Merchants), 2017
By Speed of Delivery (2 Day Delivery, 1 Day Delivery, Same Day Delivery, Within 2 Hours and Delivery Beyond 2 Days), 2017
By Area of Delivery (Intercity and Intracity), 2017
By Payment Method (Cash on Delivery and Others), 2017

Competitive Landscape of Major Players
Competition Scenario
Market Share of Major Players
Future Outlook and Projections, 2018-2022
– Vietnam 3PL (Third Party Logistics) Market
Market Overview and Genesis
Market Size By Revenues, 2011-2017
Cross Comparison of 3PL Market in 

Vietnam

 with Global 3PL Market

Vietnam

 3PL Market Segmentation, 2017
By Market (Freight Forwarding and Warehousing Services), 2017
By Companies (International Companies and Domestic Companies), 2017
Competitive Landscape of Major Players
Competition Scenario

Vietnam

 3PL Market Future Outlook and Projections